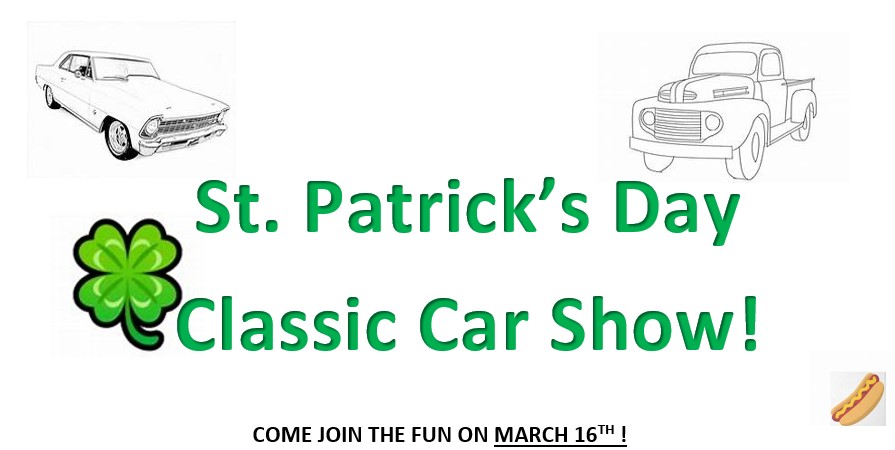 WE ARE HAVING A CLASSIC CAR SHOW AND ALL CLASSIC VEHICLES ARE OWNED BY OUR OWN FRIENDS AND NEIGHBORS RIGHT HERE IN MOUNT OLIVE SHORES!
TIME: 12:00 pm to 3:00 pm
PLACE: THE VEHICLES WILL PARADE THE ENTIRE COMMUNITY, BEGINNING IN SECTION 5 AT 11:30 AM AND ENDING AT THE COMMON AREA IN SECTION 3 NEAR THE MAINTENANCE BUILDING. THERE, THEY WILL PARK AND YOU WILL BE ABLE TO VIEW AND VISIT WITH THE OWNERS.
WE WILL BE SERVING HOT DOGS, CHIPS AND DRINKS NEAR THE MAINTENANCE BUILDING BEGINNING AT 12:00pm.  DRINKS WILL BE $.50/each. NO CHARGE FOR THE HOT DOGS AND CHIPS.
WE'RE LOOKING FORWARD TO SEEING YOU THERE!
Your Social Committee